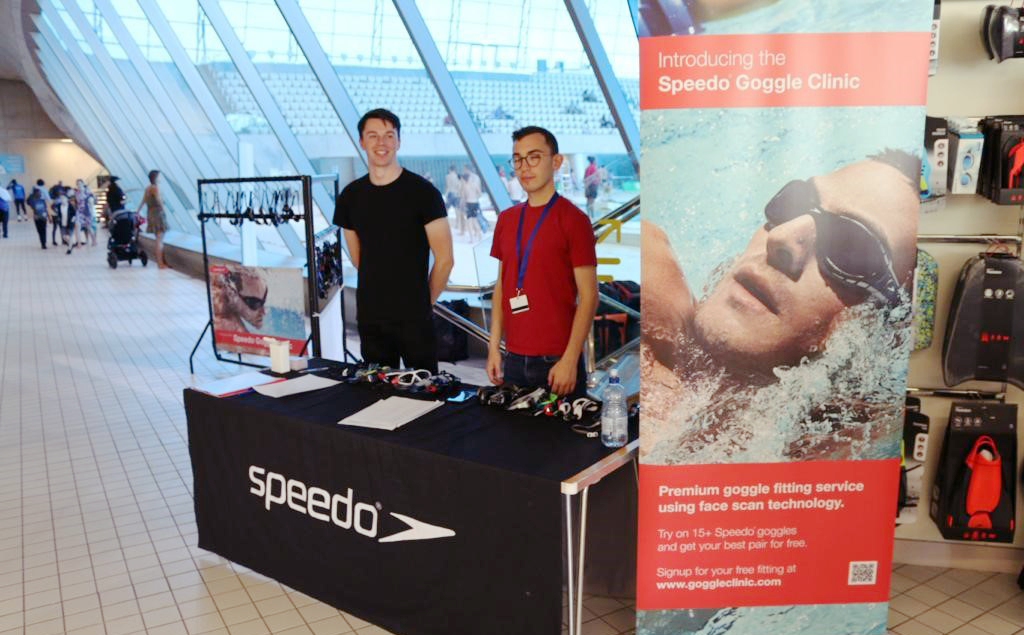 Speedo Mirror
Motion Graphics
3D scan your face to find the perfect Speedo goggles for you!
Using pre-existing material, I designed and animated a looping screensaver for the App which is being trialled at the London Aquatics Centre for 3 months as well as two other locations. They wanted the animations to feel organic rather than overly technological.
Speedo is currently trialling the app with 3 public displays across the country including one in the London Aquatic Centre.