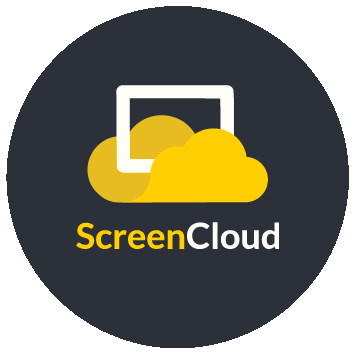 Screencloud Digital Signage Videos
Screencloud approached me to head up the production of their future video content to help gain a stronger foothold on their competition.

I animated Screenclouds existing logo and alternative logo into an ident that would precede their future video content.
To showcase the range of apps their digital signage service covers, I filmed different environments with screens as well as cutaways for those locations to create a library I could then use for each app video. I used Imagineer Systems Mocha and After Effects CC to screen replace the existing screens - using different effects to try and make them look as realistic as possible.